Over the past month, it's been a really busy period for me. I had to put on hold my side projects to prepare myself for interviews and thankfully the process was quite fast in fact. It is possibly due to the experience that I have already which enabled me to secure interviews with quite a bit of companies.
The recruiters from TechBridge - Rejaya and DataSearch - Phoebe helped tremendously in recommending me for various roles. Even though, all the jobs that I applied direct did respond and have preliminary interviews none of it materialised as expected. Logically if they did not wish to move forward, I would have expected at least a reason.
I also had a few bad experiences to add on to my list of shitty companies to apply for because the interviewer/dev was really rude.
Leaving Software Risk
My last day was 30th June 2021, it was a bittersweet moment. Almost a year ago, I took a leap of faith to leave my stable income for a better environment. The initial steps that I took to get into the role was by no means easy (tl;dr it involved lots of upskilling). By sheer luck, my CTO Dennis believed in me and gave me the opportunity to join this family. (which I am thankful for.)
I learnt so many things in such a short span of 6 months. How to deploy to the cloud, how to manage the servers, how to build a backend api, how to manipulate the databases, work on coding best practices.
Towards the end of this journey, I shipped out 2 big features on my own. I built a messaging feature, refactored the transport dashboard feature, created a new task feature on the platform. All these were big tickets which was complex to implement but yet rewarding at the same time as I had to be familiar with the entire structure of the codebase.
Farewell to this wonderful Singapore Team. Hopefully things will pick up once they ride out the lockdowns and get more investors. Even though, the chapter with Software Risk had to be cut short. Due to further reduction in funding from the existing investors. The Founder had to make a difficult decision to close the Singapore branch so that they would have enough runway to outlast the lockdown globally. From a business perspective I had no problems with the decision and completely understand the company's position.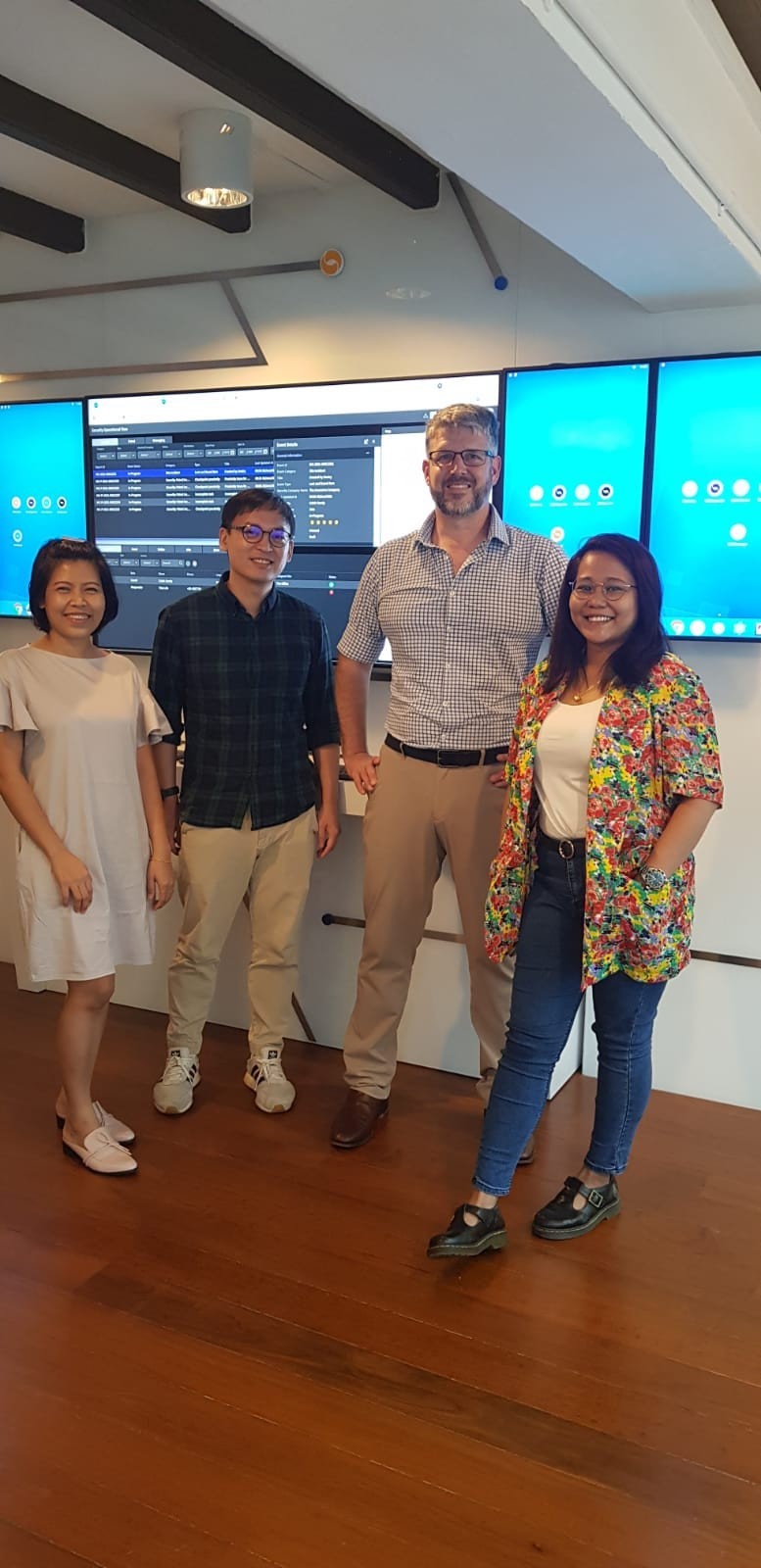 Joining Bitsmedia
Yesterday was my official first day of work. I didn't opt to take any breaks between my last day at Software Risk and first day at Bitsmedia because I did not feel the developers wall. Thus, I felt that I could start immediately without any breaks.
The on-boarding process was wonderful, my Platform Lead arranged a series of meetings which will span over the coming week to get me up to speed with the code base and architecture.
Also they provided me with all the accounts to get me up to speed with the team. I was given the following items:
Company Shirt
Company Jacket
Company Diary with Pen
Apple Macbook Pro (M1 16GB RAM, 512GB SSD)
Notwithstanding, the upcoming stuff which they will be providing. I'll probably take a photo once I get everything in the upcoming weeks.